Board and Train vs. In-home Training – Which is Best? Oakland Dog Training Blog
Dog Squad Dog Training provides professional in-home training throughout the Oakland area. In comparison to board and train dog training programs, in-home training is superior because it addresses a dog completely.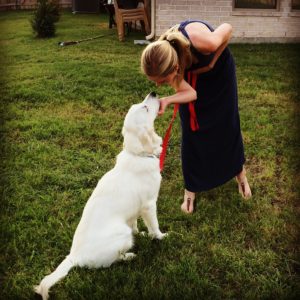 Board and train programs take the dog out of the home, their natural environment, and put them into a completely new environment. Unfortunately the skills that a dog learns in a board and train program inevitably fall apart for two reasons: the dog never learned how to behave in the environment in which it will spend most all of its time; and the dog didn't learn how to behave with the person with whom it will spend most of its time: You.
No two dogs are the same, just ask our friend a dog trainer in Oklahoma City. They each have different personalities, different home environments, and different owners. Why then would you take all of these different dogs into a single, foreign environment to be trained with a one-size-fits-all program? When we meet with you in your home, we get a true picture of your dog's unique situation. We craft a training plan that takes every factor of your dog's life into account, paying special attention to things like the home environment and family in which they live. Your dog is one-of-a-kind, and Dog Squad Dog Training's success comes from creating one-of-a-kind training programs for every one of our client's.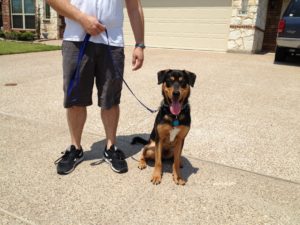 Customized in-home training is the key to your dog's success. When your program is created we'll work with you until all of our training goals are met. This is the commitment we give to all of our clients. We don't work with you for a set number of lessons, but we do work with you until the job is done.
Board and train programs may seem convenient, but the quick fix they promise is not realistic. It seems easy to let someone else train your dog for you. You will be the one with your dog the most, so you will need to give your dog direction. We'll teach you how to become the trainer yourself. Once you've mastered the skills we teach you'll be set for a lifetime of success with your canine companion. Give us a call at 800.649.7297. We'd love to discuss our training with you. You can also email us by using this contact form.