Puppy & Dog Trainer – Oakland East Bay
Contact Oakland Dog Trainer Jayne Franklin!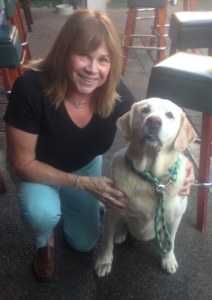 Oakland dog trainer Jayne Franklin is trained and certified by Canine Trade Group and Steve Bettcher, who is an IACP Certified Dog Trainer with over 20 years of dog training experience. Steve has worked with all types of dog training problems. No dog or puppy problem is too difficult or challenging for him to handle. Over 45 Veterinarians from Alameda and Contra Costa County have recommended the Dog Squad as their puppy & dog trainer of choice.
Experienced Puppy & Dog Trainer, Jayne believes that the real key to their success is human communication… in teaching dog owners to understand their pets and learn the proper skills that make dog ownership enjoyable. What would the world be like without the a dog's grace, loyalty and dignity? Dog and puppy training are more than a job to them. They are committed to making each dog's life a better one and to helping owners enjoy the responsibility of dog ownership to its fullest.
Set Up a Consultation Today!
Call 800.649.7297
Give our office staff a call to schedule a consultation to meet with Oakland dog trainer, Jayne Franklin. Our office hours are Monday through Friday from 9am to 5pm EST. Call 800.649.7297 to learn more about our in-home dog training programs.
The evaluation will include an assessment of your dog's current situation and problems. We will make a recommendation on which program and approach would be most appropriate for you and your dog. We will also go over our programs, methods and prices.